Ecological potgrown Red spruce
Red spruce is in the Nordic countries the "original" Christmas tree. When central heating was introduced, the in-door climate became warmer and also more dry. A cutted Red Spruce, loses its needles faster due to the dry and warmer indoor climate.
With an ecological potted red spruce, the root system is strong, were the trees easily can absorb water and do not dry out when in-door.
The special scent of the red spruce is particular and is connected with Christmas.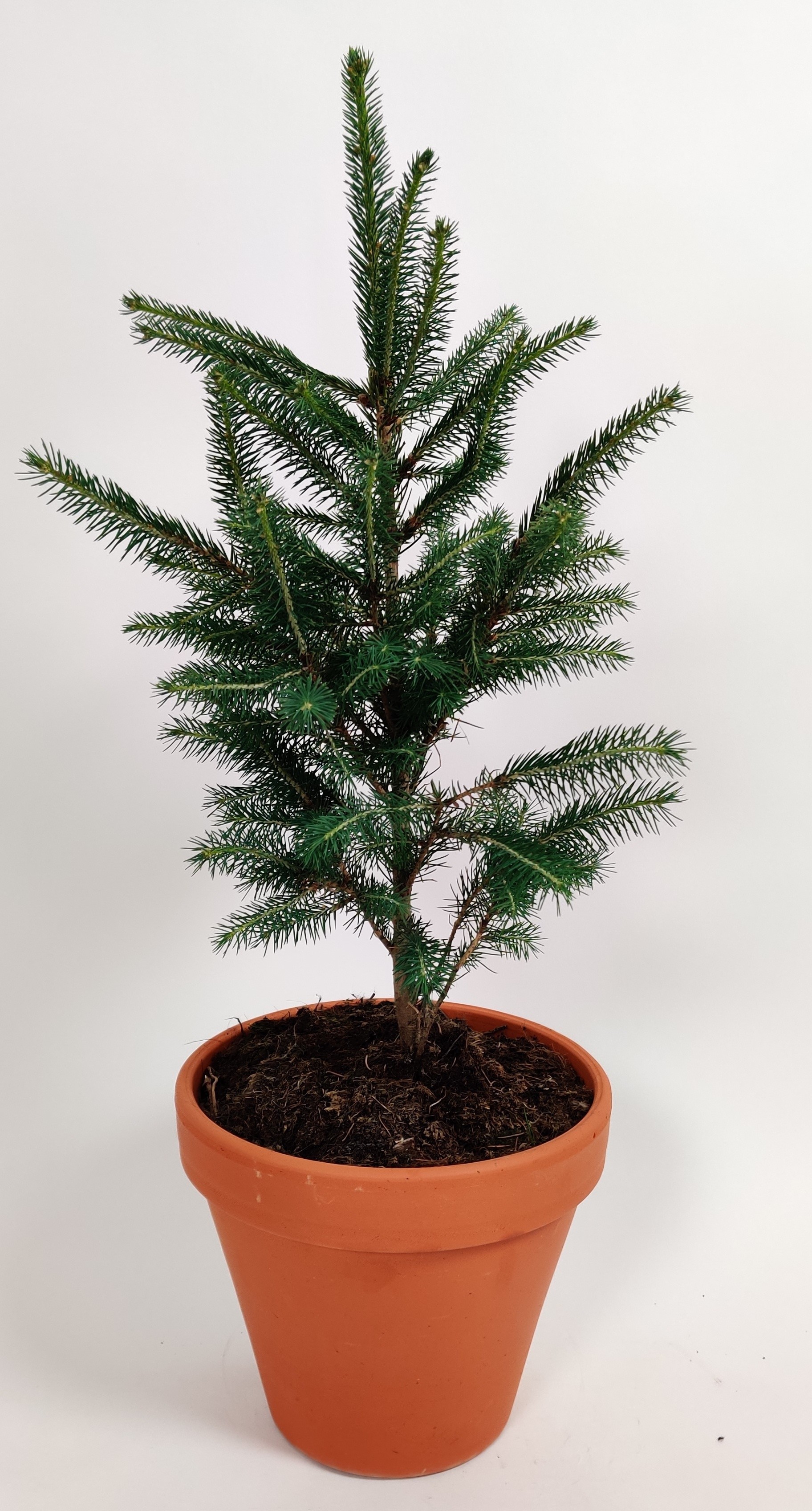 Pictures of ecological redspruce